La Quinta By Wyndham Jonesboro Hotel
35.80787

,

-90.67558
Jonesboro

,

United States

|
68US$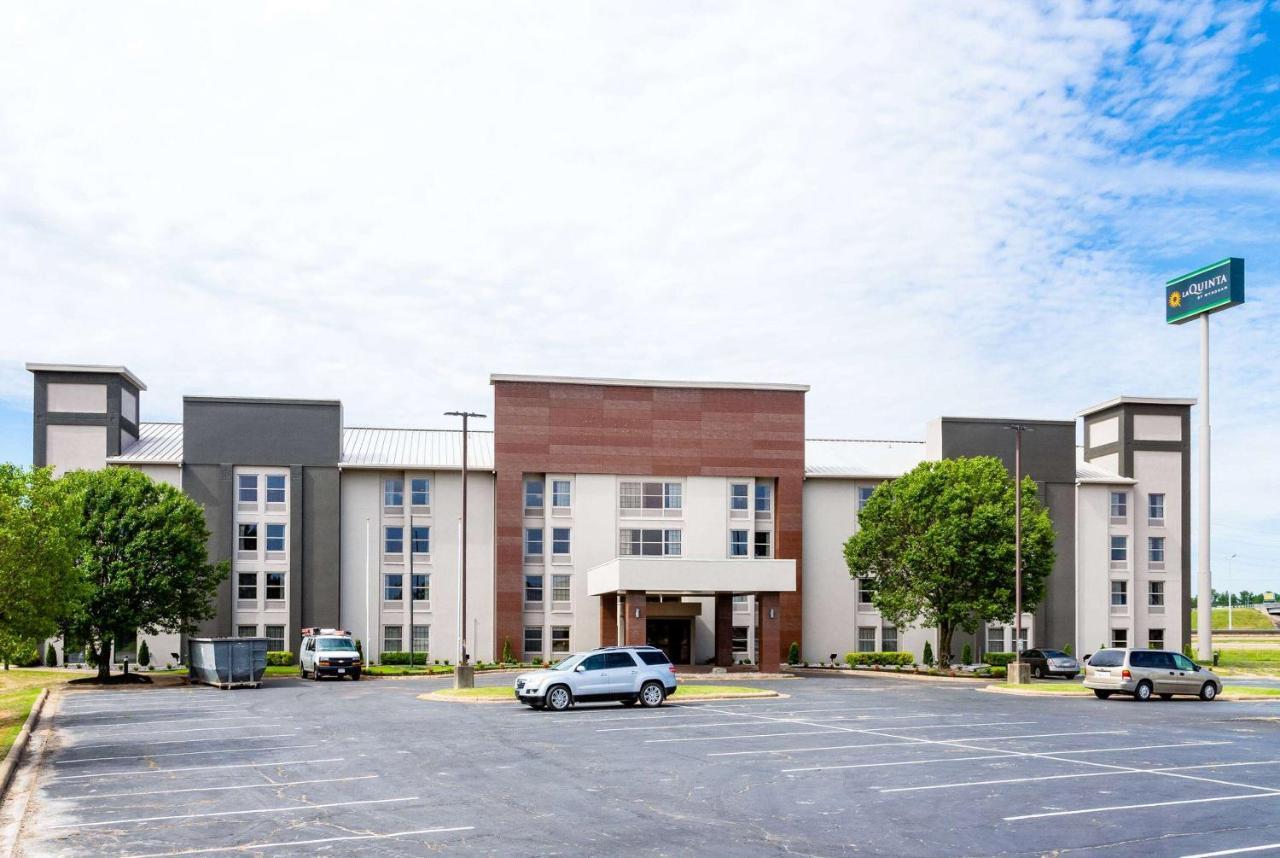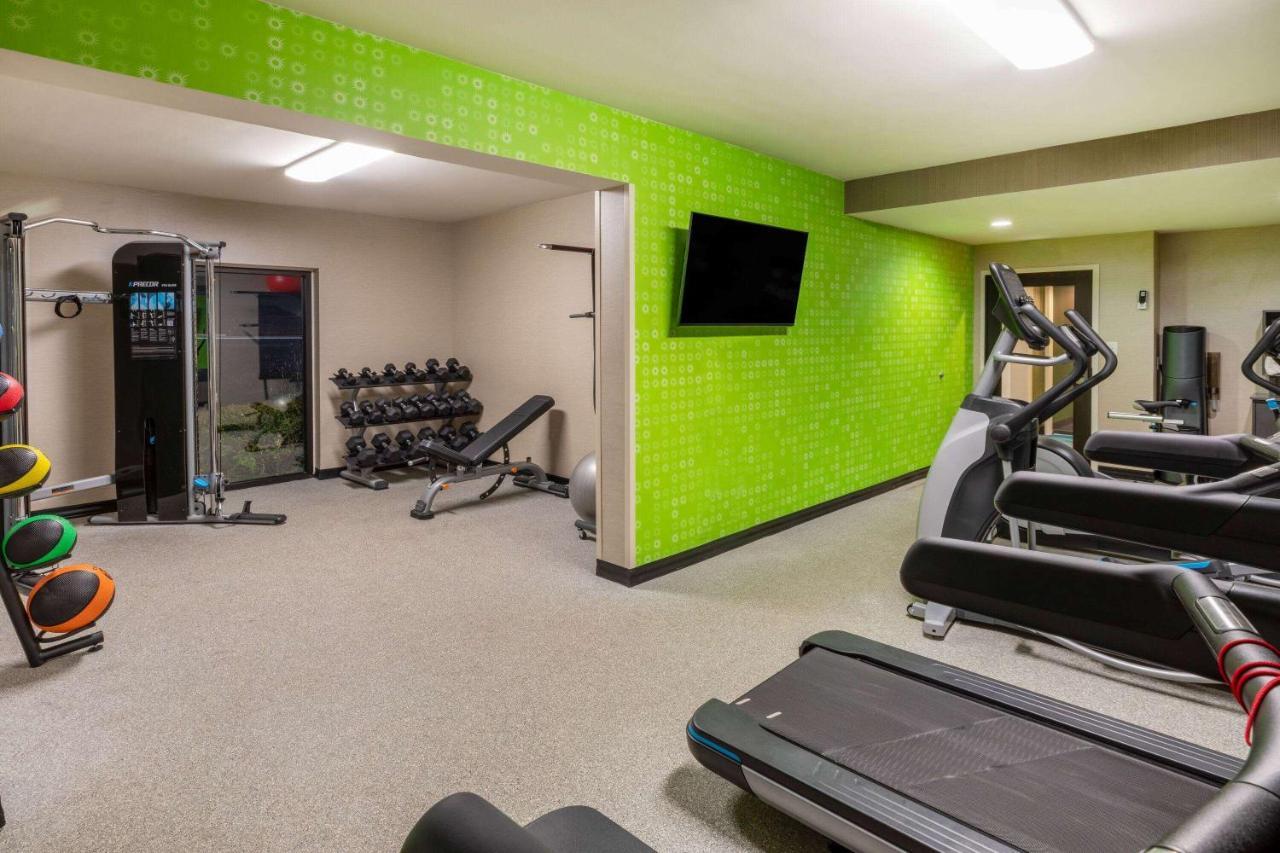 Address
2407 Phillips Drive
,
Jonesboro
,
Arkansas
,
United States
,
72401
, Arkansas
Overview
The comfortable Jonesboro Inn & Suites is 2-star accommodation set approximately 2.9 miles from Centennial Bank Stadium. This inn offers Wi Fi in the business center and has a photocopy machine and a desk.
Location
The hotel is in the center of Jonesboro, just 10 minutes' drive from Jonesboro Municipal airport. The accommodation is also a 10-minute drive away from such natural sights as Craighead Forest Park. This Jonesboro hotel also provides access to shopping attractions like The Mall at Turtle Creek, which is a 20-minute stroll away.
Rooms
Each of the air-conditioned rooms has a kitchenette and a sitting area, and some feature comfortable interior. Some rooms at the Jonesboro property have a microwave, coffee & tea making machines and a fridge.
Eat & Drink
A complimentary buffet breakfast is offered to the guests of The Inn & Suites. Serving American meals, Colton's Steak House and Grill lies within short walking distance to this hotel.
A continental breakfast is served at affordable prices. 
Leisure & Business
The Jonesboro hotel provides a sun deck and an outdoor pool for an extra charge. Inn & Suites Jonesboro offers a gym as well as a wellness area for guests to enjoy their stay. There is a business center available for corporate travelers.
Internet
Wireless internet is available in the entire hotel for free.
Guest Parking
Public parking is possible on site for free.
The hotel staff speaks English, French, Spanish, Chinese.
Year renovated:   2009.  Number of floors:   4.  Number of rooms:   102.
Former name: Holiday Inn Express Jonesboro/La Quinta Inn
Best-Rated La Quinta by Wyndham Hotels around Jonesboro
La Quinta by Wyndham is a leading hotel brand that offers guests exceptional value, comfort, and convenience. Guests enjoy spacious rooms and suites with luxurious bedding, free Wi-Fi, and flat-screen TVs. The brand prides itself on a high level of hospitality, making guests feel at home with friendly service and intuitive amenities. Enjoy a hot breakfast buffet, stunning fitness center, and a wide range of business services. Experience the reliable quality of La Quinta by Wyndham, the perfect choice for a comfortable and stress-free stay.
106 reviews

80$ / night

48 reviews

151$ / night

42 reviews

59$ / night

62 reviews

80$ / night

10 reviews

137$ / night

87 reviews

92$ / night

49 reviews

125$ / night

48 reviews

80$ / night
Most Booked Hotels for Your Next Trip
Facilities
General
Wi-Fi
Parking
24-hour services
Food/ Drinks
Fitness/ Gym
Swimming pool
Laundry
Sports & Fitness
Fitness center
Tennis court
Golf course
Services
Laundry
Dry cleaning
Wake up service
Dining
Continental breakfast
Coffee/Tea in lobby
Business
Business center
Meeting/ Banquet facilities
Fax/Photocopying
Spa & Leisure
Outdoor swimming pool
Sun terrace
Room features
In-room air conditioning
Heating
Ironing facilities
Media
Cable/ Satellite television
Direct dial telephone
AM/FM alarm clock
Good to know
Check-in
from 15:00-23:59
FREE
Check-out
until 12 pm
FREE
Children & extra beds
Maximum capacity of extra beds in a room is 1. 
Pets
Pets are allowed on request.
Rooms and availability

Bed options:

2 Queen-size beds

1 King-size bed

Max:

2 persons

Bed options:

Max:

2 persons
King Room Mobility accessible

Bed options:

Max:

2 persons
Location
2407 Phillips Drive
,
Jonesboro
,
Arkansas
,
United States
,
72401
, Arkansas
City landmarks
Nearby
Restaurants
Hotels nearby
Church
Forest Home Church
2700 ft
Church
Fairview Baptist Church
4000 ft
Park
Craighead Forest Park
2.5 mi
Silverball Game Room
1.0 mi
East Side Baptist Church
1.2 mi
Church
Nettleton Church of Christ
1.3 mi
First Assembly of God Church
1.3 mi
Grace Missionary Church
1.3 mi
Southside Softball Complex
1.9 mi
Church
Nettleton Baptist Church
1.5 mi
Nettleton Church of God
1.5 mi
Nettleton Methodist Church
1.6 mi
Grace Christian College
1.6 mi
Church
Pilgrim Lutheran Church
1.7 mi
The Church of Jesus Christ of Latter-day Saints
1.7 mi
Church
Living Water Church of the Nazarene
1.8 mi
New Hope Baptist Church
2.0 mi
Friendship Missionary Baptist Church
2.0 mi
2180 Aggie Road
Centennial Bank Stadium
2.9 mi
First United Pentecostal Church
2.0 mi
Community of Christ
2.2 mi
Church
Ridgecrest Baptist Church
2.2 mi
Malco Hollywood Cinema
1300 ft
Getting around
Airports
Jonesboro Municipal (JBR)
3.3 mi
You can book a shuttle, once your reservation is complete.
Reviews of La Quinta By Wyndham Jonesboro
Charles

The hotel was extremely good. Really enjoyed Jonesboro, the venue was great.

missing

staff was very nice

The rooms need to be updated. The first room we went to needed a whole new bathroom. I took pictures and showed them to Desk Clerk. The toilet was stained with Brown marks, Floor had dark stains all over it and the bathtub was pulling away from wall, the enamel on the tub was coming off. She moved us to another room on the same floor. it too had Brown stains in the toilet, I tried to clean it and the stains didn't come off but the toilet wasn't cleaned very good, when we got there. the tub also had enamel coming off of it in the bottom. Just didn't look like a hotel that I paid over 100 to stay there. The clerk, who was very nice, and understanding gave me a discount, but with taxes and all it saved me maybe $10.00. We also where facing the interstate and it was very loud. You could hear the trucks and cars going all night long. I'm sad to say that it wasn't worth that. My son goes to College there, in Jonesboro and I will be needing a place every once in a while to stay. But I have to say that for the price and accomadations, I will be going to a different place from now on.

missing

Nothing room was horrible as well as the servive

Everything ! I travel for a living and spend 90 percent of my time staying in hotels all around this country, and have to say this was by far the WORST hotel I have stayed in in years . The ac in the room was horrible. The pillows old and lumpy. The room was not dusty and had a mildew smell. The shower head was discussing. Bathtub had mold around the seems .The man at the front desk was rude and extremely unprofessional.The Morning manager was very short with me . I will never be stay here again.

missing

The website didn't mention anything about a breakfast. They actually had a very nice breakfast available

Website said queen bed but they don't have queen beds and won't till November

missing

The hotel is relatively new with nice amenities. The staff is extremely pleasant.

missing

Yes ,we had mosquitoes in room shower wet the whole bathroom this was at night ....The next morning we were hungry and went for the breakfast ,and the coffee was cold juice machine didn"t work we ask the worker and we were told the breakers were throwing and they had no way to make hot coffee ....this breakfast was the most pitful excuse for a breafast I have ever seen ....We paided well over a 100.00 and this was the worst visit i would have to say overall .....We could have stayed at enco inn and aleast had a hot coffee ....all this time people were complaining they were making excuses I don"t know why they could have aleast made hot coffee no one seem to care .....They had our money andbit seemed they could have cared less it was our anniversary trip botof 46 Years and it was terrible needless to say were were disapointed. , disgusted and highly upset they should mahe restution ...or aleast send out a voucher because the customers deserve that much no help from the employess !!!! Rate it 0 because of the stay !!!enough said !!

The Building up front was ok

missing

Free breakfast, clean linens, refrigerator in room, outlets by both sides of bed, vending machine/ice machine in our floor, decor was ok

Booked hotel online as "Holiday Inn" so I was looking for that. Name had been changed to Jonesboro Inn so that was confusing upon arrival. Person that checked me in didn't acknowledge my prescense. Only words spoken were to tell me where to sign on form. Never saw any other staff the whole visit. Two spots of slimy mold were spotted as soon as I walked into room on wall by bathroom. Room smelled like a boys locker room and was muggy and hot. Sheets looked really worn and were very scratchy. Mattress was hard and uneven-felt ancient. The shower/bathtub tile had mysterious black "stuff" all over and had been attempted to be covered by white caulk. Also the tub did not drain properly. I really wish I had taken pictures to show you. In short, this room was a bit of a wreck especially for a $101+.

missing

No pool when you advertised that you did.

missing

Location

The first room they gave me the lights wouldnt work. the second room they gave me the bathroom tub wouldn't drain

missing

Front desk agent at check in fantastic

Update bathroom tiles cracking and bold in shower

missing

Location, Bed, fridge, smoking area

breakfast, TV, pool out of order

missing

AC worked good, it was very hot outside.

missing

Nothing

Bugs in bed & paid $135. Made staff member aware and didn't get a manager partial refund or anything! Nasty room for a king suite!

missing

The lady at the front desk was very helpful and gave us directions. The breakfast was yummy and coffee was fresh. The staff was very friendly.

missing

breakfast was very nice

room was damp...the beds the floors everything felt wet. the bed was broken. we had to move it over on the railing so it would not tilt when you lay on it.
FAQ about La Quinta By Wyndham Jonesboro
What landmarks can I find in vicinity of the comfortable Jonesboro Inn & Suites?
During the stay at the comfortable Jonesboro Inn & Suites, guests may pay a visit to the public research Arkansas State University, which can be found within a 10-minute drive, or attend Centennial Bank Stadium (2.9 miles) and Forest Home Church (0.3 miles).
Is there parking at Inn & Suites?
Yes, Inn & Suites features a parking lot available onsite.
Can I have breakfast at the comfortable Jonesboro Inn & Suites?
Yes, guests can enjoy buffet breakfast provided by the comfortable Jonesboro Inn & Suites.
What time is check-in and check-out at Jonesboro Inn & Suites?
Guests of Jonesboro Inn & Suites can check in from 3 PM to 11.59 PM and check out from 12 PM.
Which amenities are included in the rooms of the Jonesboro hotel?
Most rooms of the Jonesboro hotel include a kitchenette and a sitting area as well as free wireless internet access and a cable flat-screen.
Is the staff at the Jonesboro inn multilingual?
Yes, the staff of the Jonesboro inn speaks English, French, Spanish and Chinese.
Does the comfortable Jonesboro Inn & Suites offer facilities for business travelers?
The comfortable Jonesboro Inn & Suites conveniently features a work desk and a xerox as well as a business center on-site.
Which facilities are available in Inn & Suites?
Inn & Suites features an impressive score of 9.3 for its facilities, which include an elevator and a vending machine.